I am a psychotherapist and Licensed Marriage and Family Therapist (MFT) in private practice in Santa Rosa, California. I provide individual and couples counseling and psychotherapy services to individuals, families and couples who are looking to create better and more satisfying relationships and who want to feel more alive and at peace in their life.
My Counseling Approach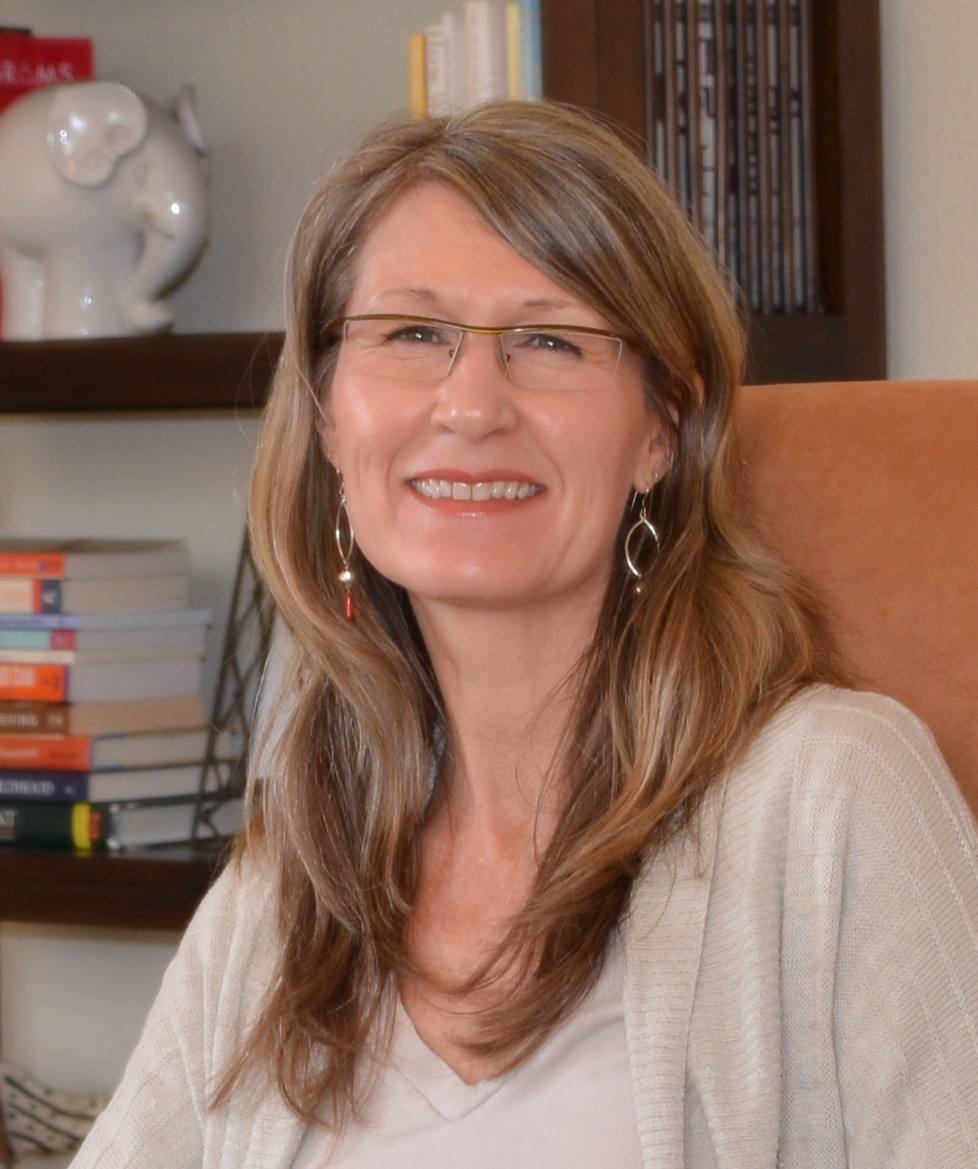 I am an Internal Family Systems (IFS) trained therapist, which is often referrred to as "parts work."  While my therapeutic approach to counseling and therapy is integrative, the structure of my work is deeply embedded in IFS. I believe in IFS due to my experience with seeing its effectiveness at helping people heal from trauma and relational wounds with expediency. While IFS is my home base, I adjust my approach depending on who I am working with and what the particular client's needs are. IFS is an extremely flexible approach in that it can be used explicity or implicity depending on what is needed in the current situation.
My psychotherapeutic roots draw from client centered, narrative, humanistic, experiential, post modern feminist, psychodynamic and social constructionsist orientations. My stance is non-pathologizing. Meaning that the problem is the problem and no matter how deeply you believe you are the problem, I know that you are not. Additionally, I view all relationships through the lens of attachment theory which especially informs my work with couples. I also incorporate mindfulness into most of my counseling and therapy with clients.  I believe you will find me to be intelligent, attentive, authentic, collaborative and straightforward.
Whether with couples, individuals or a family, often our work in therapy is aimed at helping you to be present for and aware of your feelings. We also may explore some of your underlying beliefs and values. Other times we will consider your past experiences and the impact they have on your present situation. And while there is value in looking at the past, simply digging around is generally not helpful. Your history has a way of following you to the present and showing us where to focus. Through our work together, my aim is to be fully present and to hold a safe space for the range of your feelings and thoughts, making way for the emergence of new and more satisfying ways of living.
"People do not come into therapy to change their past but their future." - Milton Erikson
My Background
As with most adventures, my journey to this work was not a straight line. I remember as far back as high school thinking that I wanted to be a therapist but my real-life journey took many roads with turns and twists and detours along the way. I have come to value the notion that a straight line is often not the optimal path.
I earned a Bachelor of Science in Business Administration, and later a Master of Arts in Counseling Psychology. My first degree speaks to my 20 year career as an entrepreneur and businesswoman. I enjoyed my career in business and in many ways it prepared me for this work. At the same time, I wanted to be doing work that felt deeply connected to my values. Eventually I realized that working with people, and with their most challenging and personal issues, helping them ask and arrive at answers to their Big Questions offered me authentic, meaningful and deeply rewarding work.
My experiences in business and throughout my life have taught me and prepared me to be here now doing this work with heart, skills and wisdom. For as long as I can remember, I have been keenly interested in understanding people, our behaviors, thoughts, feelings, how our past influences our present, what makes us who we are and so on. My curiosity has always driven me to ask questions and to wonder. I also have learned  from traveling and relating to many different kinds of people both in the U.S. and abroad. I continue to enjoy exploring a broad range of topics such as relationships, health, spirituality, science, nature, culture, art, the human condition and so much more. Like many of you, I am a multi-faceted human being.
Happily, this is the work I am called to do. I enjoy it in a way that is difficult to put to words. It is an honor and a privilege to join you on your personal journey, no matter how long or short our time together. I have deep respect for the courage it takes to heal, to grow and to live.
"Beyond her scholarly and professional skills, Erin is an amazing person - thoughtful, serious, humorous, sensitive, wise, humble and so dedicated to helping others that she inspires us all."

Mark Doolittle, Ph. D., Professor Emeritus, Sonoma State University, MA Counseling Psychology Program, Founder SOS Community Counseling Services.

 
Special Training and Ongoing Learning
Vancouver School for Narrative Therapy - San Francisco
Each three day intensive below was led by accomplished and respected therapists and thought leaders in the field of narrrative therapy: Stephen Madigan Ph. D, Jeffrey Zimmerman Ph. D, David Nylund Ph. D
November 2012 - Level I Narrative Therapy Training Intensive
November 2013 - Level II Narrataive Therapy Training Intensive
EFT Couples Therapy - Emotion Focused Therapy
November 2015 - Externship in Emotion Focused Therapy - The International Center for Excellence in Emotionally Focused Therpy in Conjunction with TRI EFT Alliant University conducts four-day intensive externships training therapists in EFT, which was conceptualized and developed by Dr. Sue Johnson. This externship was led by renowned EFT couples therapist and trainers Rebecca Jorgensen, Ph.D. and Mark Kaupp, Psy. D.
November 2016 - Externship in Emotion Focused Therapy - The International Center for Excellence in Emotionally Focused Therpy in Conjunction with the Los Angeles Center for EFT conducts four-day intensive externships training therapists in Emotion Focused Therapy, which was conceptualized and developed by Dr. Sue Johnson. This externship was led by Dr. Sue Johnson and Dr. Silvina Irwin, Ph.D.
I have done additional EFT training with Sue Johnson, the developer of EFT in a live-online training format as well as extensive self study of EFT. Although I combine ideas from other couples therapy leaders such as Daniel Wile and John Gottman, in my practice EFT is my home base. My work with couples and relationships is guided by a strong foundation in Emotion Focused Couples Therapy, EFT. I am a lifetime member of The International Center for Excellence in Emotion Focused Therapy, ICEEFT.
Gottman Method Couples Therapy
October 2012 - Level 1 Clinical Training - Gottman Method Couples Therapy: Bridging the Couple Chasm. This two-day training taught by Lisa Lund, MFT, focused on treatment for couples who struggle, using research-based assessments and effective interventions.
Collaborative Couple Therapy
In 2013 I began been participating in a monthly Collaborative Couple Therapy Consultation Group - Led and facilitated by renowned psychologist and couple therapist Daniel B. Wile.
"In Collaborative Couple Therapy, loss of voice is substituted for resistance as the key pathological element. Loss of voice precludes expression of heartfelt feelings – the partners' underlying longings and fears. We take the fight that is occurring at the moment and, by discovering the partners' heartfelt feelings, transform it into a moment of intimacy and induce a collaborative spirit. This turns the relationship into a curative force for solving the couple's moment-to-moment relationship problems and each partner's family-of-origin problems." - Daniel B. Wile
The Center for Healing Shame
Certified Healing Shame Practitioner - Shame is often at the core of being stuck and therefore of making progress in treatment. It is also not well understood by many counseling and other helping professionals. The Healing Shame workshop series teaches a powerful approach to understanding and working with shame, developed by Bret Lyon, Ph. D. and Sheila Rubin MA, MFT. With a firm foundation in attachment theory, Bret and Sheila synthesize aspects of emotion focused therapy, focusing, somatics, mindfulness and expressive arts therapy for a powerful and efficient clinical intervention for identifying and healing shame.
October 2016 - Two Day Workshop - Healing Shame Core Workshop
February 2017 - Two Day Workshop - Melting the Shame Freeze
April 2017 - Two Day Workshop - Healing Shame in Couples
June 2017 - Two Day Workshop - Advanced Shame Shifting
November 2017 - Two Day Workshop - Working with Shame in the Imaginal Realm
February 2018 -Two Day Workshop - Advanced Giving the Shame Back
March 2018 - Two Day Workshop - Sex and Shame
Internal Family Systems
IFS Experiential Workshop - February 27, 28, 2020
Dick Schwartz presented a two day, interactive, in-person, workshop about the IFS model, in Oakland, CA.
IFS Online Circle: Foundations of the Model - April - October, 2020
IFS Continuity Program - February - November, 2020
The Online Circle and Continuity Program are structured onilne continuing education programs to guide those learning the IFS model of thereapy, offered through the IFS Institute. For most, these programs are the first step in learning the IFS model prior to applying to Level 1 training.
Level 1 Training -  January - December, 2021
The IFS Instute's Level 1 Training is the core, comprehensive 100 hour training required for a therapist to master the skills of IFS and therefore to conduct IFS therapy as an IFS trained therapist.
Level 2 Training - Deepening and Expanding, June 15-19, 2022
Led by Osnat Arbel, PhD, LMFT, this in person training offered a fully immersive experience in the core aspects of IFS therapy. In addition to expanding on befriending protectors and helping wounded parts with healing, the course also facilitated a deepening of "the felt sense" of being a Self-led clinician, and working with legacy burdens. Aditionally, this level 2 touched on IFS and sprituality, as well as IFS and psychadelic assisted therapy.
Level 2 - Intimacy From the Inside Out, Basic Training, April 2023 - June 2023
The IFIO model is an experiential model of couple's and relationship therapy, born out Internal Family Systems, developed by Toni Herbine-Blank. The IFIO basic L2 training is a 72 hour clinical training for IFS Intitute Level 1 graduates. This traininng was led by Cathy Curtis, MSW, LCSW, and Judi Zoldan, LICSW and assisted by Joanne Gaffney, LICSW.
Certified IFS Therapist -  *In Process* Completed by September 20, 2023
Professional Membership Organizations
California Association of Marriage Family Therapist (CAMFT)
Redwood Empire Chapter of the California Association of Marriage Family Therapists (RECAMFT)
International Center for Excellence in Emotion Focused Therapy (ICEEFT)
Internal Family Systems Trained Therapist, The IFS Institute
Psychology Today
GoodTherapy.org